The Nisshinbo Group is an Environment and Energy Company group. The following links provide details on Group philosophy, basic management policies, corporate governance, operational risk and other management information.
Supporting Efforts to Realize the SDGs
Nisshinbo Holdings, Inc. is aiming to help realize a sustainable society.
That commitment coincides with the aims of the Sustainable Development Goals (SDGs), which we are working towards through our business activities as an Environmental and Energy Company group.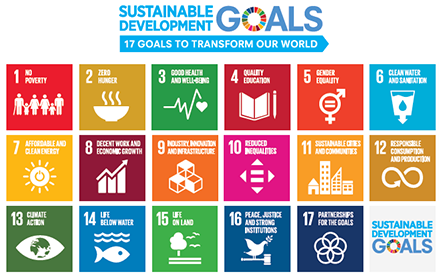 Regarding the Nisshinbo Group's activities toward achievement of the SDGs, please see below.