Contributing to Local Community Development by Building Better Urban Environments
The real estate business promotes the utilization of idle assets owned by the Nisshinbo Group, the redevelopment of unused plant sites, the leasing of office and commercial facilities, and the sale of housing with the aim of contributing to local communities by building better urban environments. Idle land and facilities owned by the Group around the country are being used for a wide range of purposes, including shopping centers, sport and leisure facilities, offices, housing, and housing exhibition sites.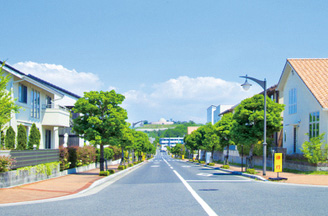 Main Product Areas
Related Links
Main Products
Leasing Business
Many of the idle plant sites and other real estate owned by the Nisshinbo Group are located in urban areas. Taking advantage of such prime locations, we endeavor to contribute to local communities that supported our plant operations for a long time and enhance the convenience of district residents by building barrier-free commercial and other facilities and also improving surrounding roads and other infrastructure.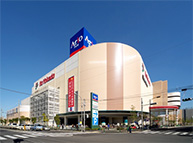 Sales Business
Much idle real estate owned by the Nisshinbo Group is located in areas where redevelopment as residential land is desirable due to such factors as good access to the city center. In these places, we engage in residential development that takes the environment and scenery into consideration, making the most of existing greenery and combining detached housing with such social infrastructure as schools and medical facilities.