Wireless and Communications
Developing New Environmental Technologies through Strategic Collaboration
In the wireless communication equipment business, we contribute to the safety and security of people around the world and to global environmental preservation through the manufacture of high-quality products based on advanced wireless communication technology, from social infrastructure, such as disaster-prevention systems and surveillance systems, to mobile communication equipment for shipping and automobiles and power-supply and energy equipment focusing on environment friendliness and energy conservation.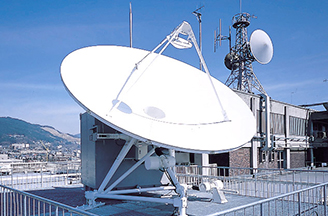 Main Product Areas
Marine systems

Communications devices

Solutions

On-board electronic components

Medical products
Related Links
Main Products
Bridge System for Merchant Shipping
Our innovative next-generation bridge system for merchant shipping has a 46-inch wide display inserted into the front console. Thanks to the multifunction display (MFD), information from various devices can be freely switched and displayed according to circumstances, including the Electronic Chart Display and Information System (ECDIS) and conning equipment showing navigational information. In addition, the flexible system can be easily upgraded to change the number of displays, add bridge equipment, and so on, thus providing an easy-to-use bridge environment unlike any before.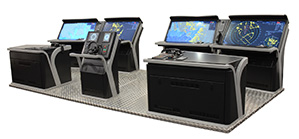 Close-Proximity Wireless Solutions for 920 MHz Band Specified Low-Power Radios
These days wireless communication has become one of the basic functions that electronic systems should possess and is embedded in mobile devices and equipment for such purposes as strengthening security and environmental sensing. Utilizing the high-quality wireless transmission technology and ad hoc network* building technology that we have accumulated so far, we supply wireless communication systems that conduct surveillance and control as close-proximity wireless solutions.
* An ad hoc network is an autonomous, decentralized network in which data is transmitted to the receiver by means of hopping data between wireless terminals.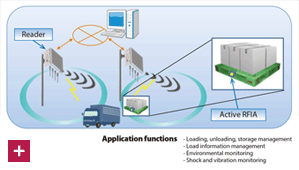 Ultrasonic-Related Devices
Based on our technology for ultrasonic application devices and ultrasonic sensors cultivated over many years, in accordance with the requirements of customers both in Japan and overseas, we support all kinds of situations, from feasibility to planning, design, prototypes, and production. In the field of medical equipment in particular, we are turning out many ODM products* using state-of-the-art technology based on the ISO 13485 quality management system.
* ODM (original design manufacturer) products are products that are designed and manufactured as consigned brand products.