Global Supply of Products Contributing to Environmental Preservation and the Realization of Pleasant Lifestyles Utilizing Our Stock of Diverse Technologies
In our chemicals business, we strive to bring together our diverse specialized technologies and intellectual assets and develop products that contribute to environmental preservation and the realization of pleasant lifestyles. In particular, we are devoting efforts to the development of environment-related technologies and products, such as bipolar plates for fuel cells and Carbodilite, a high-performance resin additive. Furthermore, we are endeavoring to develop such high-performance chemical products as rigid polyurethane foam, and high-performance amorphous carbon.
As well as continuing our efforts to develop original new technologies and further improve the functions and performance of existing products, from now on we will promote the globalization of our production and sales setups and strive to supply next-generation chemical products needed by society.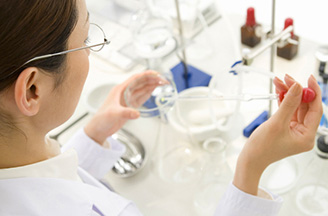 Main Product Areas
Rigid polyurethane foam/wastewater treatment carriers

Carbodilite high-performance resin additive

Bipolar plates for fuel cells

New carbon materials
Related Links
Main Products
Airlite Foam
Nisshinbo Chemical's Airlite Foam is a rigid polyurethane resin developed on the basis of our own proprietary technology. The foam body is made from a material with excellent heat insulation. It is used in a variety of fields, from buildings to motor vehicles. We also offer independent bubble products that have especially outstanding insulation capabilities, even among the various insulation materials available, and low-foam products with excellent strength and vibration resistance.
Furthermore, our polyurethane foam developed for super-low temperatures is widely used as deep-freeze panels for underground LNG (liquefied natural gas) tanks, demand for which has been increasing in recent years. It also boasts a superb track record for use as deep-freeze panels for LNG ships with the SPB (self-supporting prismatic shape IMO type B) containment system, which offers excellent stability and steerage.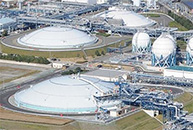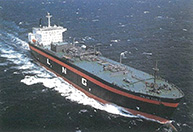 Carbodilite High-Performance Resin Additive
Carbodilite is used as a modifying agent to improve the durability of bio-plastics, which are attracting attention as an environment-friendly material, and is contributing to their diffusion.
Carbodilite also contributes to expansion of the paint and ink market as a highly stable cross-linking agent for waterborne resins that does not use any organic solvent, which is generally used in such products.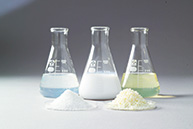 Bipolar Plates for Fuel Cells
Nisshinbo Chemical manufactures bipolar plates, which are a main component of fuel cells, and our products have been used in the ENE-FARM residential fuel cell cogeneration system from the very start of sales. In addition, we are promoting joint development for automobile use with auto makers and stack makers.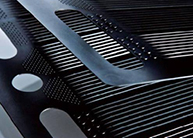 Amorphous (Glass-Like) Carbon
Developed with our own proprietary technology, our amorphous (glass-like) carbon is characterized by an isotropic structure without any pores or grains, which distinguishes it from conventional carbon materials.
Because of its high level of purity, corrosion resistance, and dust-free properties, it is used as a core component of manufacturing devices for the semiconductor front-end process and medical equipment and supports technological innovation in these industries.