Striving to Improve Product Performance and Environmental Response as a Global Brake Supplier
The brake business plays an important role in ensuring the safety and comfort of automobiles. In the field of brake friction material, which is a key component, we have introduced state-of-the-art assessment equipment and engage in development utilizing a wealth of data and know-how in order to stay ahead of customer needs. Furthermore, in 2011 the Nisshinbo Group acquired the European company TMD Friction Group S.A., making us a leading friction material maker with 24 sites in 14 countries.
The automobile industry is expected to continue growing in the future, including in newly emerging markets. We will place importance on environment-friendly vehicles, such as fuel cell vehicles, plug-in hybrid vehicles, and electric vehicles, as well as development in response to technological innovations, such as intelligent drive systems. In addition, we will strengthen our global supply lines, establishing a flexible production setup in sync with global trends in automobile sales and actively operating in newly emerging markets.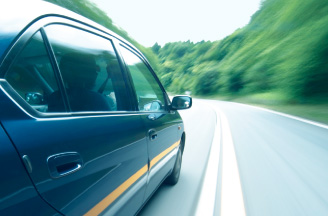 Main Product Areas
Related Links
Main Products
Friction Materials
Friction materials are the key component of brake devices. In the case of a disc brake, wheel rotation is slowed by strongly clasping the metal disc rotor, which is connected to the wheel, with two disc pads (friction material). In the case of a drum brake, wheel rotation is slowed by pushing the brake lining (friction material) against the circular drum, which is connected to the wheel, from the inside. In other words, the vehicle is slowed or stopped by the friction generated by the disc pads or disc lining.
Nisshinbo Group's friction materials achieve an excellent braking capability and a pleasant braking sensation, as well as performance stability and durability under various conditions. They are widely used in brake devices, including equipment for compact cars, ordinary passenger cars, sports cars, large trucks, and buses, as well as for repairs and tests at garages and dealers throughout Japan.