Life cycle assessment (LCA) is a process used to numerically assess the use of raw materials, their environmental impact, and their potential environmental impact on the earth and ecosystem over the entire life of a product, spanning the procurement of raw materials through to production, distribution, use and disposal. To determine and reduce its environmental impact, the Nisshinbo Group calculates LCA data, which it uses to improve product planning and manufacturing processes.
The Nisshinbo Group's Contributions to the SDGs
The Nisshinbo Group contributes to the achievement of the Sustainable Development Goals (SDGs) through its Life Cycle Assessment (LCA) activities.
The Group manages key performance indicators (KPIs) as part of systematic measures to achieve its medium-term environmental goal of promoting LCA.
Core SDGs Goals and Targets and the activities of the Nisshinbo Group
The Nisshinbo Group promotes LCA activities with SDG 12.4 as their core target, through the following efforts.
①Enhancing user convenience by concluding an unlimited end-user license for LCA software
②Promoting the development and expansion of operators by holding LCA software utilization seminars
③Reduction of chemical substances and waste emissions based on product LCA results
④Introduction of LCA from the product development stage and application of it for the development of environmentally friendly products
12. Responsible consumption, production

Ensure sustainable consumption and production patterns.

Target: 12.4

By 2020, achieve the environmentally sound management of chemicals and all wastes throughout their life cycle, in accordance with agreed international frameworks, and significantly reduce their release to air, water and soil in order to minimize their adverse impacts on human health and the environment.
Promotion of LCA activities
The Nisshinbo Group will promote LCA activities and develop environmentally friendly products. March 2019 Obtained an unlimited end-user license for convenient LCA software license renewal.
In addition, in order to increase the number of LCA software operators, we hold LCA software utilization workshops at each business site. In 2019 we held seminars at venues in Tokyo, Osaka, Aichi, and Nagano, where in-house instructors thoroughly versed in LCA software trained our trainers. The trainers who have completed the training program are tasked with training managers at each operating company.
Naturally, the Group draws on LCA product results to reduce energy consumption in manufacturing and emissions of chemical substances. Additionally, we introduced LCA from the product development stage, contributing to the expansion of sales of environmentally friendly products.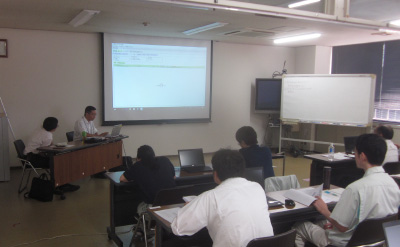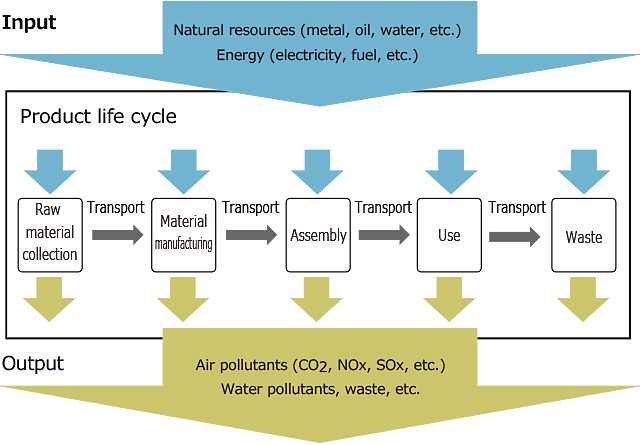 Image of Life Cycle Assessment
Completion of product LCA at Nanbu Plastics Head Office and Techno Center
Nanbu Plastics Co., Ltd. began full-scale LCA analysis in 2019. We conduct LCA analyses of our products at four main facilities: Head Office/Techno Center, Susono Plant, Yoshida Plant and Oigawa Plant. Head Office and Techno Center have completed the analysis of four products: bus bar modules (BBM*1), electrical connectors, lighting lenses and mascots*2 that we produce.
We plan to utilize the collected data to make improvements. In 2020 we plan to expand this initiative to our domestic and overseas bases and subsidiaries.
*1 Bus bar module: Battery electrode connection component for hybrid vehicles
*2 Mascot: Emblem of an automobile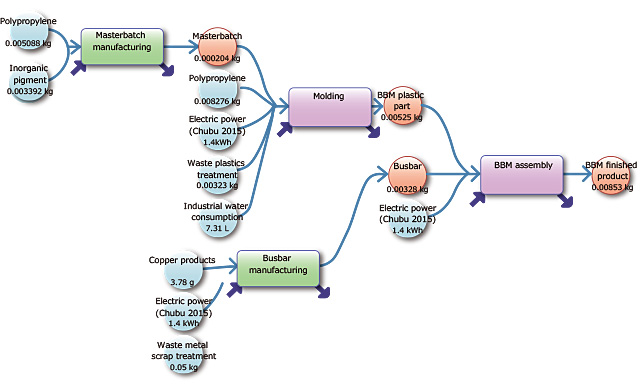 System Chart (BBM)

Results of LCA analysis (BBM)