Climate Change Countermeasures
The Nisshinbo Group's Contributions to the SDGs
The Nisshinbo Group contributes to the achievement of the Sustainable Development Goals (SDGs) through activities to tackle climate-change.
The Group manages key performance indicators (KPIs) as part of systematic measures to achieve its medium-term environmental targets for reducing greenhouse gas emissions per unit of sales and expanding sales of products that contribute to a sustainable society.
Core SDGs Goals and Targets and the activities of the Nisshinbo Group
The Nisshinbo Group considers SDGs 9.4 and 13.3 as core targets. The Group is promoting the following activities to tackle climate-change.
①The Group is advancing reduction of greenhouse gas emissions through ISO 14001 activities
②The Group is advancing activities to reduce Scope 1 (in-house emissions) and Scope 2 (off-site emissions of electricity, etc.) at manufacturing sites, and to establish environmentally friendly facilities
③In the Microdevices business, the Group is upgrading equipment to reduce emissions of PFCs*1 and SF6*2 emissions from semiconductor production facilities and expanding their processing systems.
④The Group is developing, manufacturing and sell ingseparator materials, core components of the fuel cells that contribute to the development of a hydrogen-based society. We are also advancing the use of CFCs*3 in insulation products in our Chemicals business.
⑤In the Wireless and Communications business, the Group is offering products for adaptation to climate change. These include dam and river management systems to prevent flooding damage and disaster prevention notification and communication systems to protect local residents in the event of a disaster.
*1 PFCs: Perfluorocarbons
*2 SF6: Sulfur hexa-fluoride
*3 CFCs: Chlorofluorocarbons
9. Industry, innovation, infrastructure

Build resilient infrastructure, promote inclusive and sustainable industrialization and foster innovation.

Targets: 9.4

By 2030, upgrade infrastructure and retrofit industries to make them sustainable, with increased resource-use efficiency and greater adoption of clean and environmentally sound technologies and industrial processes, with all countries taking action in accordance with their respective capabilities.
13. Climate action

Take urgent action to combat climate change and its impacts.

Targets: 13.3

Improve education, awareness-raising and human and institutional capacity on climate change mitigation, adaptation, impact reduction and early warning.
Analysis of climate change scenarios
Nisshinbo Group has begun to analyze climate-change scenarios in accordance with the recommendations of the TCFD*.
Scenario analysis of climate change derives the impact of climate change on the risks and opportunities that can affect our Group's operations in the future. Drawing on results in business strategy formulation allows you to develop more flexible and robust strategies and increase your resilience to future risks.
* TCFD: Climate-related Financial Disclosure Task Force established by the Financial Stability Board
Greenhouse Gas Emissions
The Nisshinbo Group's greenhouse gas emissions totaled 641,700 tons of CO2, down 4% YoY after adjustments*. Greenhouse gas emissions per unit of sales totaled 1.259 tons of CO2 per million yen, down 3% year-on-year (YoY) after adjustments*. One reason for the decrease was the completion of production of large-scale orders for LNG insulation materials in the chemicals business.
Perfluorocarbons (PFCs) composed 79% of non-energy derived greenhouse gas emissions. The primary emitters of these PFCs were New Japan Radio Co., Ltd. and the microdevice manufacturing processes of Ricoh Electronic Devices Co., Ltd.
* Effective from the previous consolidated fiscal year, we have changed the fiscal year-end from March 31 to December 31. As a result, the previous consolidated fiscal year, which is the transitional period, was an irregular fiscal year. For this reason, the rate of year-on-year change in actual results is not stated. Instead, when comparing the fiscal year under review with the previous fiscal year, for reference purposes, we state the rate of increase/decrease in greenhouse-gas emissions and greenhouse-gas emissions per unit of sales from the same period of the previous fiscal year, adjusted to be the same 12-month period as in the consolidated fiscal year under review, to the consolidated fiscal year under review.
Trends in Greenhouse Gas Emissions and Greenhouse Gas Emissions per Unit of Sales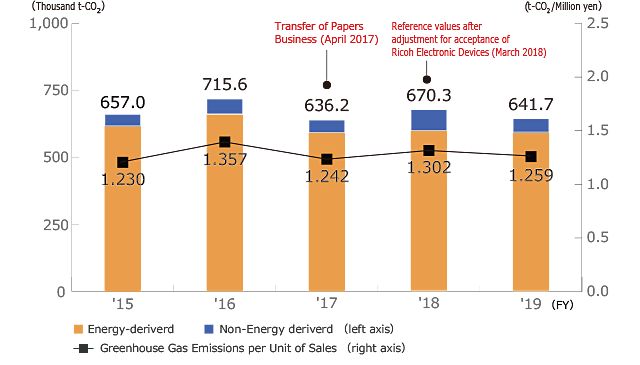 (Thousand t-CO2)
2015
2016
2017
2018
(Reference value after adjustment)
2019
Energy-deriverd
613.7
656.5
579.6
594.0
581.0
Non-Energy deriverd
43.3
59.1
56.6
76.3
60.7
Greenhouse gas emissions
657.0
715.6
636.2
670.3
641.7
(t-CO2/Million yen)
Greenhouse Gas Emissions per Unit of Sales
1.230
1.357
1.242
1.302
1.259
In greenhouse gas emissions by business, the Textiles business accounted for 33% of total emissions. This was followed by the Automobile Brakes business and the Microdevices business, each of which accounted for 25%.
Greenhouse Gas Emissions by Business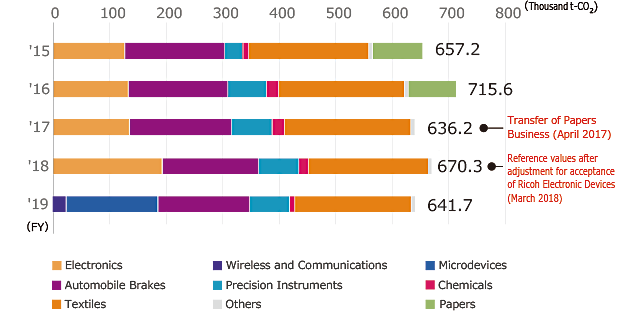 (Thousand t-CO2)
2015
2016
2017
2018
(Reference value after adjustment)
2019
Electronics
126.1
132.9
132.8
195.0
--
Wireless and Communications
--
--
--
--
25.1
Microdevices
--
--
--
--
159.8
Automobile Brakes
176.8
175.3
178.5
168.4
163.1
Precision Instruments
30.2
66.7
69.7
70.3
66.1
Chemicals
12.4
22.5
22.7
17.3
10.8
Textiles
215.8
225.8
226.4
213.4
210.8
Others
7.4
7.0
6.0
6.0
6.0
Papers
88.6
85.4
--
--
--
Total
657.2
715.6
636.2
670.3
641.7
* In fiscal 2019, the Electronics business was separated into the Wireless and Communications business and the Microdevices business.
Emissions in Japan accounted for 39% of greenhouse gas emissions.
Greenhouse Gas Emissions in Japan and Other Countries

(Thousand t-CO2)
2015
2016
2017
2018
(Reference value after adjustment)
2019
Japan
280.1
309.9
222.6
274.2
252.7
Propotion
43%
43%
35%
41%
39%
Other countries
377.1
405.7
413.6
396.1
389.1
Propotion
57%
57%
65%
59%
61%
Total
657.2
715.6
636.2
670.3
641.7
* For calculating greenhouse gas emission volumes, the CO2 emission conversion factors as defined in the "List of Calculation Methods and Emission Factors for Calculation, Reporting, and Publication" published by the Ministry of the Environment and based on the "Law Concerning the Promotion of the Measures to Cope with Global Warming" are used. We also use the coefficients provided by the producer for coal.
Conversion Factors for CO2 Emission Conversion
Electric power
0.488 t-CO2/MWh
Gasoline
2.322 t-CO2/KL
Coal
1.890 t-CO2/t
Diesel oil
2.585 t-CO2/KL
A-type heavy oil
2.710 t-CO2/KL
Town gas
2.234 t-CO2/thousand m

3
The alternative conversion factor from the "Fiscal Year 2018 CO2 Emission Factors by Electric Power Supplier" has been used.
We have retroactively recalculated all reported years with the factors listed above.
Introduction of Renewable Energy
Operations of photovoltaic modules installed by the Nisshinbo Group remained steady throughout fiscal 2019, generating 4.8 thousand MWh of power.
Generation Capacity by Business Site in Fiscal 2019
Installation site
Generation capacity (kW)
Year operation commenced
Use
Nisshinbo Mechatronics Inc.
Miai Machinery Plant
430
2010
Self-consumption
Nisshinbo Chemical Inc.
Chiba Plant
150
2011
Electric power sales, self-consumption
Nisshinbo Brake Inc.
Tatebayashi Plant
300
2011
Self-consumption
Nagano Japan Radio Co., Ltd.
Head Office & Factory
110
2013
Electric power sales
Nisshinbo Holdings Inc.
Tokushima Plant
1,768
2013
Electric power sales
Nisshinbo Precision Instrument & Machinery Hiroshima Corp.
1,020
2015
Electric power sales
New Japan Radio Co., Ltd.
Kawagoe Works
19
2018
Self-consumption
Total
3,797
Reduce the emissions of greenhouse gases
Ricoh Electronic Devices Co., Ltd.'s Yashiro Plant expanded its system of greenhouse-gas abatement equipment, to reduce atmospheric emissions of greenhouse gases used in the production of semiconductors.
Greenhouse gases used in the manufacturing of semiconductors have a higher global warming potential than carbon dioxide, making the reduction of atmospheric emissions crucial to addressing climate-change issues. We therefore place priority on installing pollution scrubbing systems on production equipment that emits a large volume of greenhouse gases, to break down greenhouse gases (PFCs and SF6). In addition, we are making progress on the planned upgrading of pollution scrubbers.
In March 2018, we upgraded our pollution scrubbers. By selecting equipment with high processing capacity, we were able to connect four new production systems to the scrubbers, thereby reducing greenhouse gas emissions by 50%. We will continue to work to reduce greenhouse gas emissions in an efficient manner through future upgrades.
Similarly, NJR FUKUOKA CO., LTD. has introduced equipment to remove PFCs, a greenhouse gas, to reduce greenhouse-gas emissions.
Separator components: Core components of fuel cells
Nisshinbo Chemical Inc. has been supplying separators to fuel cell manufacturers around the world since 2000. Separators are components that separate the individual cells* inside a fuel cell. Their role is to separate and isolate hydrogen and air, maintaining flow in uniform contact along the entire ion-exchange membrane. Each separator contains dozens of channels to ensure a uniform flow of gas across the whole fuel cell.
In Japan, we have delivered products for household fuel cells (ENE·FARM) for more than 10 years. In 2010 these products were adopted by Daimler AG in Germany and Ballard in Canada for automotive applications. Nisshinbo Chemical supplied enough separators for 280 Daimler AG fuel-cell vehicles (B-Class), three of which embarked on a trip around the globe. In addition, the separators for 20 buses at the 2010 Vancouver Olympics were delivered to Ballard and installed.
Currently, our separators are attracting attention around the world, and the Nisshinbo Group is looking forward to great results in this field in the near future.
* Cells: The smallest unit of a fuel cell is referred to as a "cell". It has a structure that interposes electrolytes (substances that permit only ions to pass) between the fuel and air poles.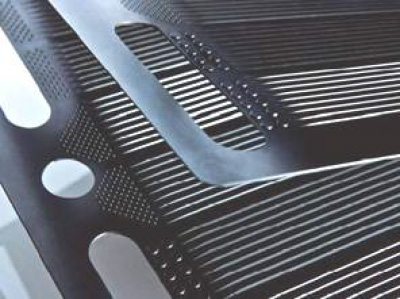 Blowing agent for rigid polyurethane foam
Nisshinbo Chemical Inc. is working to eliminate fluorocarbons from rigid polyurethane foam. This foam is used for insulation of houses and buildings, as well as for cold-chain components such as refrigerator trucks (reefers) and commercial refrigerators and refrigerators, and for the repair of cavities behind tunnels.
HFCs, which are used as a blowing agent, have a global warming potential (GWP)*1 greater than 800. GWP has been added to greenhouse-gas regulations under the Kigali Amendment to the Montreal Protocol*2. Therefore, we are switching to hydrofluoroolefins (HFOs), which is not a fluorocarbon and has a GWP of 1.
In fiscal 2019, 43% of the foaming agents used were switched to HFO, reducing carbon-dioxide emissions by 7,900 tons in comparison with fiscal 2018. Going forward, we will further promote the use of non-fluorocarbons to contribute to the prevention of global warming.
*1 Global Warming Factor: A figure that expresses a substance's atmospheric warming effect as a multiple of that of carbon dioxide.
*2 Kigali Amendment to the Montreal Protocol: Adopted at the 28th Meeting of the Parties (MOP28) held in Kigali, Rwanda in October 2016 and entered into force in January 2019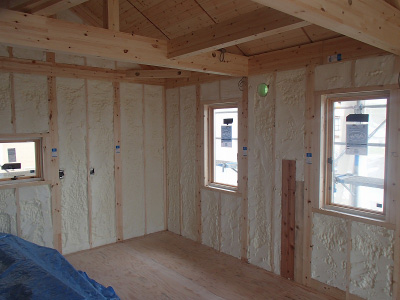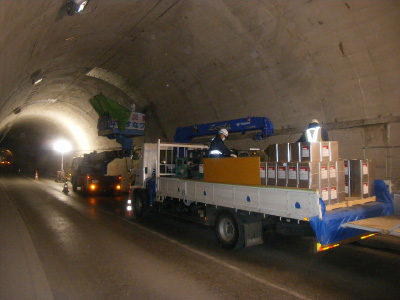 Climate change adaptation shirts
Tokyo Shirts Co., Ltd., the only producer/retailer Specialty store retailer of Private label Apparel(SPA) in the Nisshinbo Group, sells men's and ladies' shirts. In response to the enactment of the Climate Change Adaptation Law of 2018, we are actively developing products that comply with the "cool-biz" and "warm-biz" directives.
In particular, super-wrinkle-resistant shirts made from super-wrinkle-resistant supima cotton* are popular throughout the year because they stay wrinkle-free without ironing. This feature also contributes to reducing greenhouse gas emissions by reducing electricity consumption. The use of supima cotton provides customers with soft-textured shirts, saves time-consuming ironing and offers comfort throughout the year.
* Supima cotton is a high-grade cotton with a long staple of more than 35mm, cultivated in Arizona, southwestern America. It is highly moisture-absorbent, soft and smooth, and has a beautiful, silk-like gloss.
Consumption of carbon dioxide (CO2) at plant factories
Nisshinbo Holdings Inc.'s Fujieda Plant and Tokushima Plant cultivate strawberries at a fully controlled plant factory using LED lighting. We are able to conduct year-round cultivation of delicious strawberries, which are normally only available in season, steadily throughout the year without being affected by unseasonable weather, typhoons or other disasters.
Strawberry cultivation promotes plant growth by providing CO2 that is indispensable for photosynthesis at higher levels than natural. CO2 is generated by recovering it from chemical plants and refining it. Because CO2 is kept in the plant factory instead of emitted into the atmosphere, this process contributes to the prevention of global warming. The amount of CO2 used was about 40 tons of CO2 annually at the Fujieda and Tokushima Plants, and the amount of O2 produced by photosynthesis was about 30 tons of O2 annually.
Sales of Climate-friendly Housing
The Real Estate Division of Nisshinbo Holdings Inc. is engaged in a housing lot sales business in collaboration with a major house builder. A total of 357 housing units are under construction on the former site of the Miai Plant (Okazaki City, Aichi Prefecture).
To cope with rapid climatic changes and frequent natural disasters, these homes are standard-equipped with photovoltaic power generation systems (installed capacity of 3.5 KW), ENE·FARM (max output of 700 W) and lithium-ion storage batteries (storage capacity of 5.4 KWh).
By combining a photovoltaic power generation system with an ENE·FARM battery to generate electricity, we aim to reduce the amount of electricity purchased from power companies and increase energy self-sufficiency, while securing an off-grid power source that can be used during large-scale power outages caused by natural disasters and other factors. Some houses were completed and offered for sale in fiscal 2019.