CSR Procurement Basic Policy
The Nisshinbo Group's Contributions to the SDGs
The Nisshinbo Group is committed to contributing to the achievement of the Sustainable Development Goals (SDGs) by presenting the Group's Basic CSR Purchasing Policy both at home and abroad. Key performance indicators (KPIs) are managed and planned measures taken to achieve the Group's Mid-Term CSR Targets regarding "Implementing Improvements in CSR Procurement in Collaboration with Suppliers."
Core SDGs Goals and Targets and the activities of the Nisshinbo Group
The Nisshinbo Group regards SDG 16.5 as a core target, and is promoting CSR-oriented purchasing activities on that basis. We will clearly communicate our policies to our suppliers and promote CSR procurement initiatives throughout the supply chain.
16. Peace, Justice and Strong Institutions

Promote peaceful and inclusive societies for sustainable development, provide access to justice for all and build effective, accountable and inclusive institutions at all levels.

Targets: 16.5

Substantially reduce corruption and bribery in all their forms.
The seven key principles listed below were formulated to further clarify the basic policy for CSR oriented procurement under aspects such as legal compliance, fair trade, information security, environment protection, human rights, safety & health, and quality & safety.
To strictly observe all legal obligations and social norms
To always pursue business in a sound and fair manner
To properly manage all information
To give due consideration to protection of the environment;
To respect all basic human rights
To strive for a secure and healthy living and working environment
To aim to ensure the quality and safety of all products and services
We ask our suppliers to adhere to these policies to promote CSR activities throughout the entire supply chain.
Examples of the Nisshinbo Group Activities
CSR procurement
In September 1998, Japan Radio Co., Ltd. established its Green Purchasing Guidelines for Environmentally Conscious Procurement. The name was subsequently changed to the Green Procurement Guidelines, and the ninth edition was established and published in February 2020.
Changes from the 8th edition include the unification of the labeling methods for chemical names, the latest REACH regulations and the points corresponding to the list of IEC62474 substances.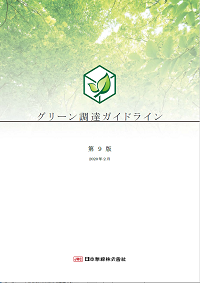 Environmental Impact Reduction Activities in the Supply Chain
JRC Tokki Co., Ltd. has set the goal of reducing environmental impact to comply with "Consideration for Environmental Conservation" in Item 4 of the Nisshinbo Group CSR Procurement Basic Policy. JRC Tokki posts and notifies its suppliers of the following six requirements.
1. Use structures that can be reused repeatedly (e.g., returnable boxes).
2. Use recycled materials and minimization of resource use.
3. Do not use chemicals restricted by law or by ordering companies as constituent or attached materials.
4. Confer with the requesting departments to try to take back and reuse packaging materials.
5. Consider ways of minimizing environmental impact during transportation.
6. Use start/stop engine features when delivering products.
Currently, JRC Tokki has approximately 450 suppliers, of which approximately 30 are main suppliers that fully implement the above requirements. The company will also accept various VA proposals*, are working to reduce the environmental impact of our supply chain, and will continue to give consideration to environmental conservation.
* VA proposal: Value-added proposal: Proposal for improvement of products in the mass production stage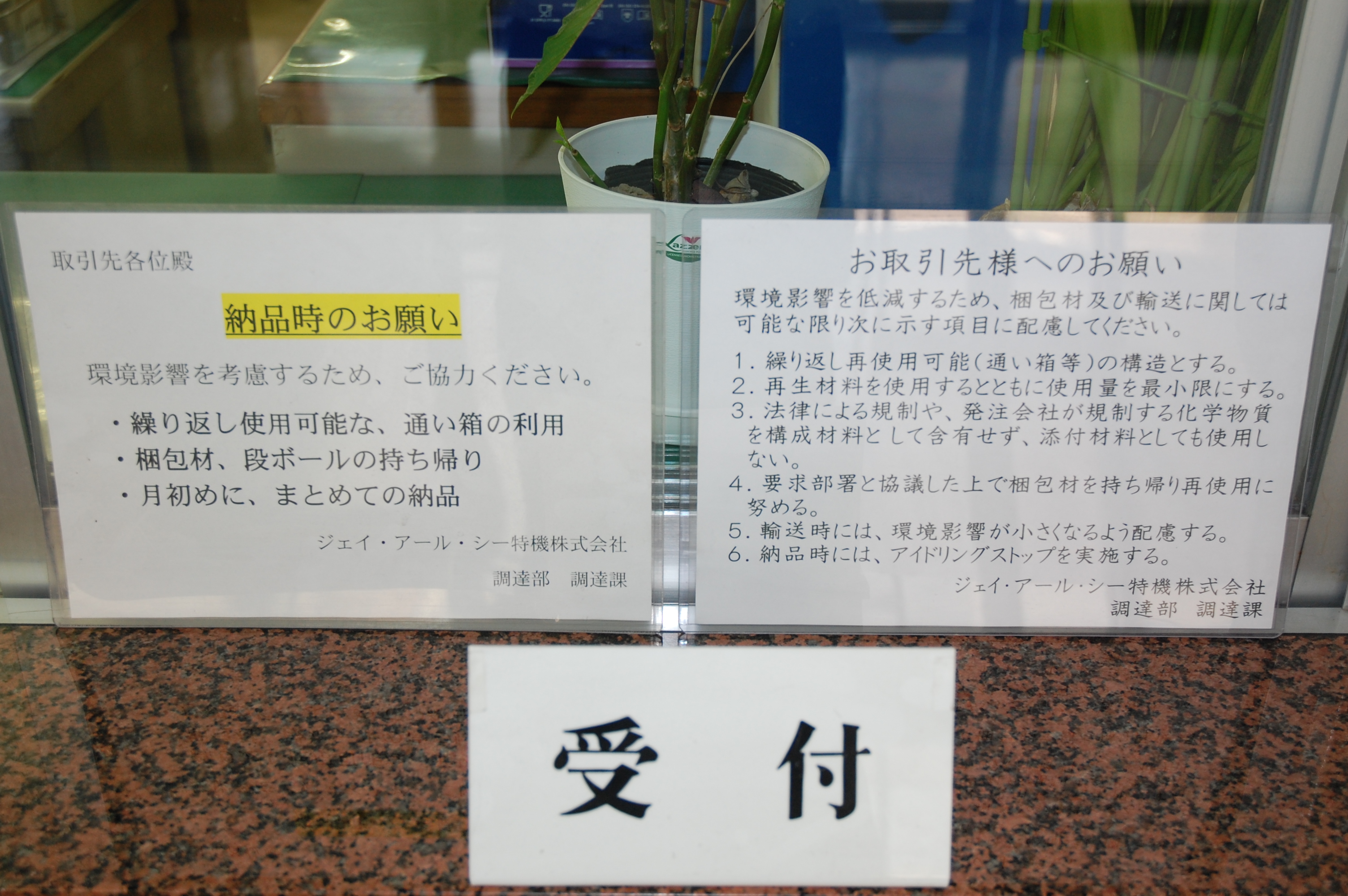 Revision of Supply Chain CSR Promotion Guidelines
In March 2019, New Japan Radio Co., Ltd.(the present Nisshinbo Micro Device Inc.) and its group companies established the Nisshinbo Holdings Inc.'s Microdevice Business Group Supply Chain CSR Promotion Guidelines (in accordance with the JEITA Supply Chain CSR Promotion Guidebook, hereinafter referred to as the "Guidelines") and prepared a CSR check sheet based on the Guidelines to confirm the status of suppliers' compliance with them by means of a questionnaire.
The JEITA* guidelines were revised on March 31, 2020. The company revised its guidelines in May to update its CSR check sheet and the Group company supplier survey.
Added items included discussions of the impact of the COVID-19 pandemic and the company's response to it.
The companies will continue vigorous efforts to implement CSR-based purchasing activities in order to maintain a cooperative framework with our suppliers and fulfill our social responsibilities.
* JEITA: The Japan Electronics and Information Technology Industries Association is an industry association related to electronics and electronic equipment.
Development of CSR Procurement Policy and Implementation of Questionnaires
In October 2020, Nisshinbo Brake Inc. implemented a CSR-based purchasing policy for all of its suppliers and conducted an independent survey.
Nisshinbo Brake surveys its suppliers every two years, communicating the CSR-oriented purchasing policies of Nisshinbo Holdings Inc. and the company and receive responses to the questionnaire to ascertain the current status of its suppliers. The questionnaire verifies seven items (legal and social compliance, fair trade, information security, environmental protection, human rights and occupational health and safety, product quality and safety) based on the Nisshinbo Group's Basic CSR Procurement Policy, as well as the status of green procurement efforts. Nisshinbo Brake will strive for CSR procurement by providing feedback on questionnaire evaluations to suppliers in the future.
CSR procurement
Nanbu Plastics Co., Ltd. conducts business with customers in accordance with its CSR-Oriented Procurement Guidelines.
Yoshida Plant holds regular monthly supplier quality meetings to discuss not only quality but also consideration of delivery styles that reduce environmental impact. Specific proposals discussed include increasing the number of packages per box, increasing transportation efficiency by eliminating fractional deliveries and changing 1WAY delivery boxes (trays, etc.) to returnable boxes that can be used repeatedly.