General Manager Greetings of Business Development Division
As a true Environment and Energy Company, we are working toward the practical application of next-generation environmental and energy technologies.
Nobuyuki Adachi
Managing Officer
General Manager, Business Development Division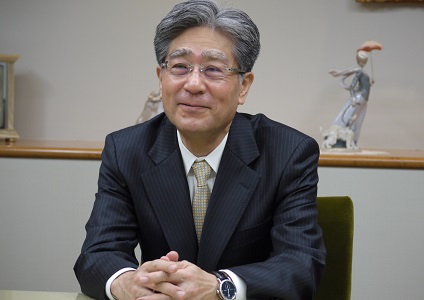 As an Environment and Energy Company group, we are promoting technological development and business creation to realize a sustainable society.
The Nisshinbo Group possesses diverse technologies and human resources in its many businesses, including Wireless and Communications, Micro Devices, Automobile Brakes, Precision Instruments, Chemicals, and Textiles.
We will provide new value that can only be achieved by the Nisshinbo Group by integrating and deepening these technologies and leveraging open innovation with domestic and overseas companies, universities, and research institutes.
We will create products, solutions, and service businesses that meet social needs in the three strategic business areas of Mobility, Infrastructure and Safety, and Life and Healthcare by utilizing and applying technologies in many fields inside and outside the Group.