General Manager Greetings of Business Development Division
As a true Environment and Energy Company, we are working toward the practical application of next-generation environmental and energy technologies.
Toshihiro Kijima
Executive Managing Officer
Business Development Divison General Manager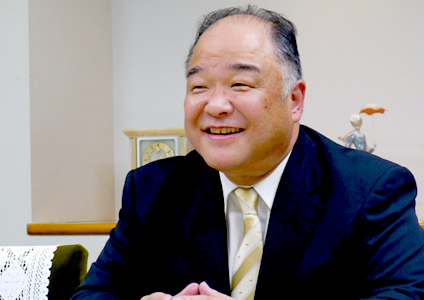 As an Environment and Energy Company group, we are promoting the development of technologies and businesses to deal with global environmental changes and global warming. We are working toward the development and commercialization of technologies and products to promote renewable energy use and achieve carbon neutrality.
The Nisshinbo Group is moving forward with the development and practical application of new technologies to address problems related to energy and the environment.
These include carbon alloy catalysts, which substantially reduce the cost of fuel cells, and Smart Factory that made by bringing together a group of technology.
Through these efforts, we are helping to improve the global environment.
The Nisshinbo Group is working to increase synergies through its involvement in a broad range of fields spanning materials to electronics.