March 26, 2009
Nisshinbo board elects Shizuka Uzawa new President, and Takashi Iwashita to become chairman.
Tokyo, Japan, March 26, 2009 --- Nisshinbo announced today that its board of directors has elects Shizuka Uzawa, currently director and senior executive managing officer, as its next president.
Takashi Iwashita, currently president, will succeed Yoshikazu Sashida as chairman, and Sashida will retire from the board member and assume the title of Advisor.
The changes will become effective at the board meeting following the next annual shareholders' meeting late June, 2009.
Career in Brief

| | |
| --- | --- |
|   | Date of birth: January 30, 1946 Place of birth: Chiba Pref. |
| March 1969 | Graduated from Hitotsubashi University in Faculty of Commerce and Management |
| April 1969 | Joined Nisshinbo Industries, Inc. |
| June 2001 | Director, Chief of Accounting and Finance Division |
| June 2004 | Executive Director |
| June 2006 | Director, Executive Managing Officer, concurrent Chief of General Affairs Division |
| April 2007 | Director, Senior Executive Managing Officer, concurrent Chief of Paper Products Division |
| April 2008 | Concurrent Chief of Business Support Center |
| April 2009 | Director, Senior Executive Managing Officer, Chief of Business Support Center of Nisshinbo Holdings Inc. President of Nisshinbo Paper Products Inc. |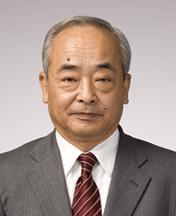 Shizuka Uzawa: Director, Senior Executive Managing Officer