Environmental Contribution Activities
Joint Research to Prevent Scattering of Asbestos
Nisshin Environmental Planning Inc. conducts assessments and analyses of the environment, asbestos and soil.
The company is currently working with major general contractors and Nihon University on the joint research of a verification of efficacy of scattering inhibitors used in asbestos removal procedures. Nisshin Environmental Planning is in charge of analyzing data on the scattering of asbestos. Through this joint research, the company will help improve the environment around buildings being dismantled as part of urban redevelopment initiatives.
Vegetable Farm
TMD Friction do Brasil S.A. is collaborating with an elementary school in the municipality of Indaiatuba in its home state of Sao Paolo to operate a vegetable farm.
Sixth- and seventh-grade students (aged 12-14) enjoy growing vegetables, learning the importance of vegetables in the diet, how to grow vegetables without pesticides and the use of recycled materials.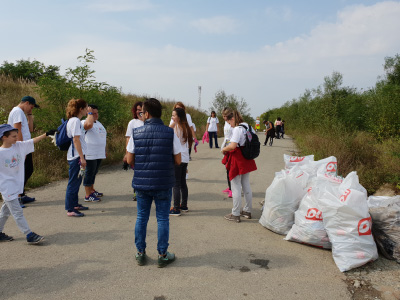 Through such activities, the company plans to maintain and improve relations with the local community.