Community Involvement and Development
Local Community Interaction and Contribution Activities
Donation of Picture Books by Nagano Japan Radio
Each year since 2013, Nagano Japan Radio Co., Ltd., has participated in the Giving Picture Books to Children event held in Nagano Prefecture. In fiscal 2016, 84 companies in Nagano Prefecture donated 330 picture books to 21 orphanages via the Federation of Nagano Child Welfare Institution Foundation. To communicate the attractiveness and enjoyment that picture books can provide, the books were read aloud at the orphanages to encourage children to form connections with the books. In addition to having an enjoyable time, this proved a valuable chance for the readers to see the growth of the children.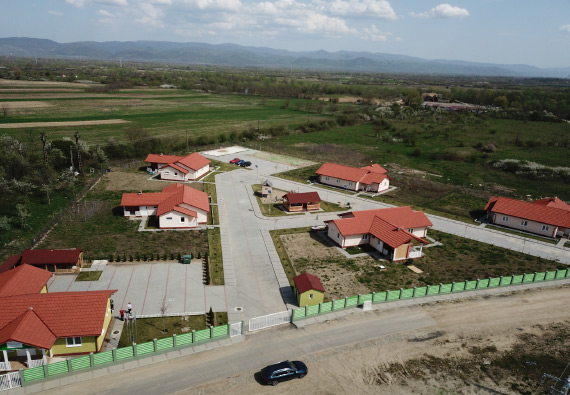 The company plans to continue these activities, in the hope of children growing up to be "brimming with expressiveness and the ability to think."
Automobile Brakes: Overseas Regional Contribution Activities
United States
Nisshinbo Automotive Manufacturing Inc. (NAMI) participates in the Relay for Life, a charity event sponsored by the American Cancer Society. Supporting cancer patients and their family members, Relay for Life is held in some 6,000 locations in 25 countries, focusing on activities to help entire regions face and suppress cancer. The company participated in events held at local churches, offering for sale desserts hand made by employees and donating the proceeds. Five employees participated in an all-night relay walk event, sharing the message that "cancer patients face cancer 24 hours a day."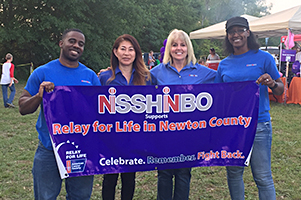 The company also participates in Newton Fund Jersey, a charity event in which participants wear uniforms of favored sports teams; Salvation Army events to donate coats and blankets to those in needs; the Go Red Fund event of the American Heart Association that works to prevent cardiac disease; blood donations; and various other activities.
South Korea
Each year since 2015, Saeron Automotive Corporation (SAC) has conducted a "briquette delivery of love." In this activity, employees and their family members deliver some 2,000 charcoal briquettes directly to welfare households and elderly people living alone. Residents use these briquettes to fuel their ondol (underfloor heating), helping stave off the winter chills.
SAC has also made year-end donations to needy people each year since 2008. Through employee contributions and company donations totaling 10 million won (around \1 million), the company supports local residents who are in need.